Mother Nature already makes the perfect ingredient for cleaning!
Soap berries have been used in Indian, Nepalese, Japanese, Chinese, and Native American societies to clean homes, bodies, hair, and fabrics for thousands of years.
Soap berries contain high levels of saponins - a natural soaping agent called a "surfactant." Its unique chemical structure allows water to move in and out of fabric fibers while the surfactant binds with oil, dirt, stains, and odors, lifting them from the fabric.

Research has proven soap berries to be more effective than chemical surfactants as detergent. In fact, less soap berry saponins were needed to achieve the same level of clean – just 1.5% of the formula compared to 14.7% of synthetic surfactants!

Not all soap berries are created equal. The Indian Soap berry (Reetha) from the Sapindus mukorossi tree we use in our Nature First® products contains the highest and most effective concentration of natural plant saponin surfactants.
OUR PODS CRUSH BACTERIA & FUNGUS
Anti-bacterial, Anti-viral, Anti-fungal
Candida
albicans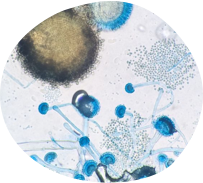 Aspergillus
brasiliensis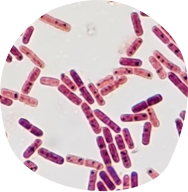 Escherichia
coli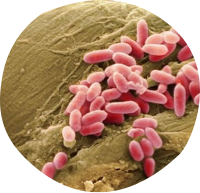 Pseudomonas
aeruginosa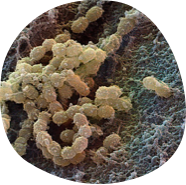 Streptococcus
mutans
Helicobacter
pylori
Staphylococcus
aureus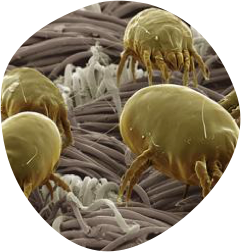 Dust
mites
Bacteria, yeast, and mold known to cause allergies, food poisoning, infections, and digestive complications are immediately exterminated when exposed to the naturally antimicrobial soap berries in our proprietary Wild-harvested Berry Concentrate™, making Nature First® an especially healthy choice when washing your reusable cloth face masks.
Safe on delicate and problem skin.
Ayurvedic, Chinese, and Greek medicine use soap berries to treat skin conditions. Their pH balanced lather causes no irritation to skin, making soap berries a preferable gentle wash option for those with sensitive or delicate skin like babies, or with skin conditions like eczema, dermatitis, psoriasis, dry skin and allergies.
*Note: Sapindus sp. have many monikers: soap berry, soap nut, washing nut. The part of fruit we use in Nature First® products is the husk and has no relation to nuts; they do not trigger allergic reactions to those with nut sensitivities or allergies.
Making all your linens lovelier.
Our natural laundry pods clean and enhance all fabrics: cotton, linen, silk, wools, cashmere, wool, tech fabrics, and more without causing colors to fade. Containing no dyes, colorants, or fragrances, they are perfect for baby linens and diapers. As soap berries naturally soothe and condition, you can say goodbye to fabric softeners, dryer sheets, and all that additional packaging!